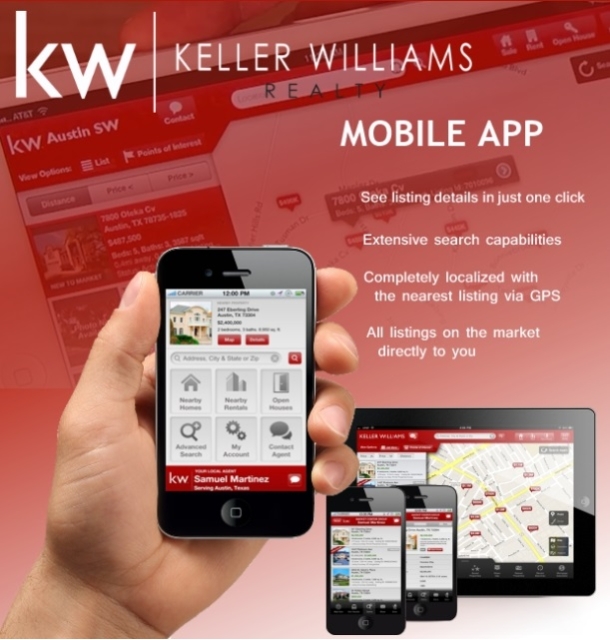 DOWNLOAD MY MOBILE APP NOW!
Search for "Keller Williams Realty"
To connect with me, please enter the agent code KW2FB39CH at the startup of the app or via the "My Agent" button on the main menu.  Once you've entered my code, you can contact me directly with questions or requests regarding any property.